KeHe's Annual Holiday Show
In June, thousands of natural & organic, specialty and fresh industry leaders came together at Chicago's McCormick Place to usher in the holiday buying season at the KeHE Holiday Show.  CONTRAST was invited to this amazing show, filled with some of the best new and upcoming brands in the food industry.  There was a wealth of innovative products, we simply couldn't capture everything – but here are some standout takeaways.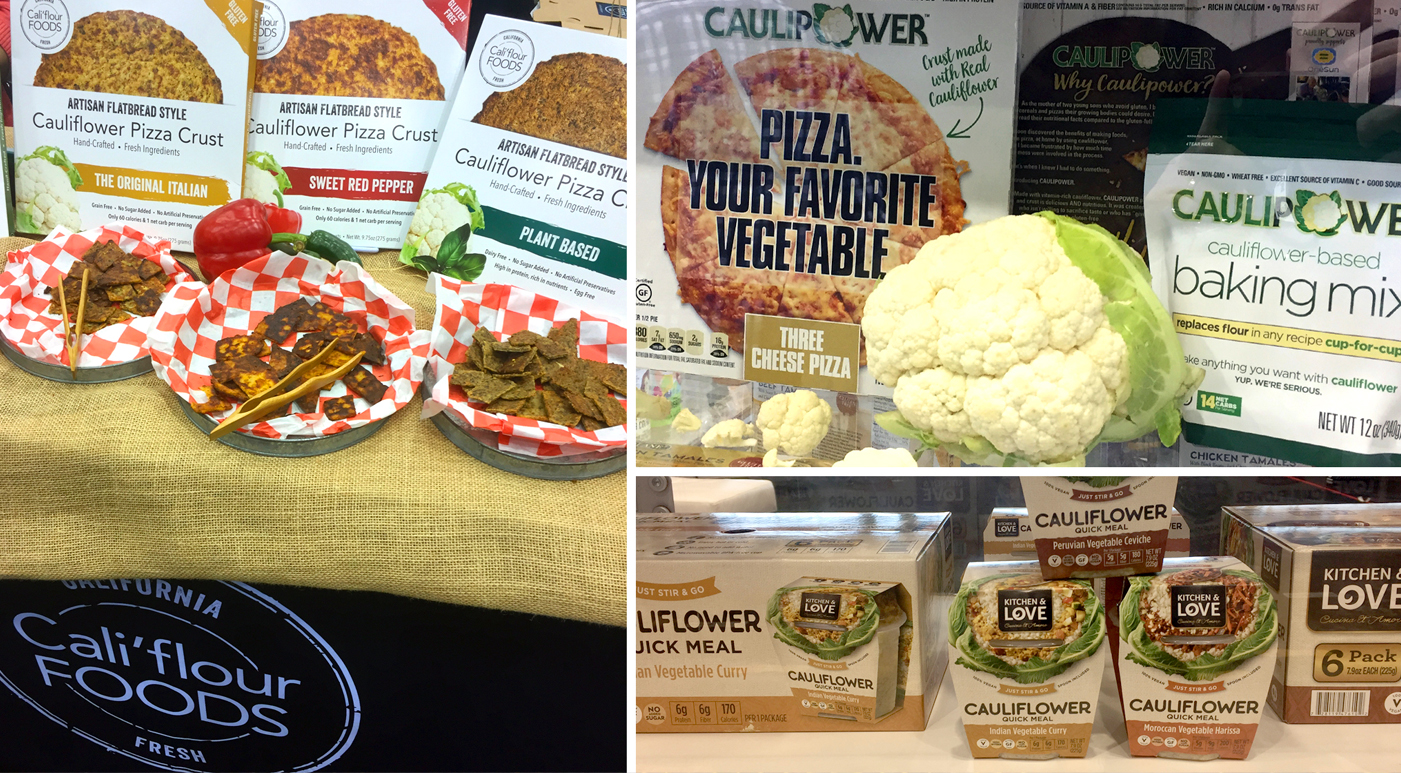 Cauliflower Power!
Once over-shadowed by sexier vegetables, Cauliflower is really having it's moment in the sun this year and very well might have been the largest stand-out single ingredient in the show.  As more consumers adopt Cauliflower as healthier, lighter alternative to many ingredients, brands are taking note and responding in kind.  Kitchen & Love hopes to re-ignite your love affair with this crop by making it a center-of-plate star. Caulipower and Cali'flour Foods, by contrast, came to KeHE to demonstrate this vegetable as a healthy and delicious alternative to flour, and flour-based pizza crusts.

Pulses Still Kicking
This healthy subset of the Legume family started to trend as far back as 2016, but this year we saw the beat of the pulses drum continues.  In a classic "Of course they did" move, Bush's showcased their tasty line of chickpea based snacks.  Reese's Harvest Bowls brought some amazing Lentil and Quinoa based bowls, for healthy quick serve dining that doesn't disappoint.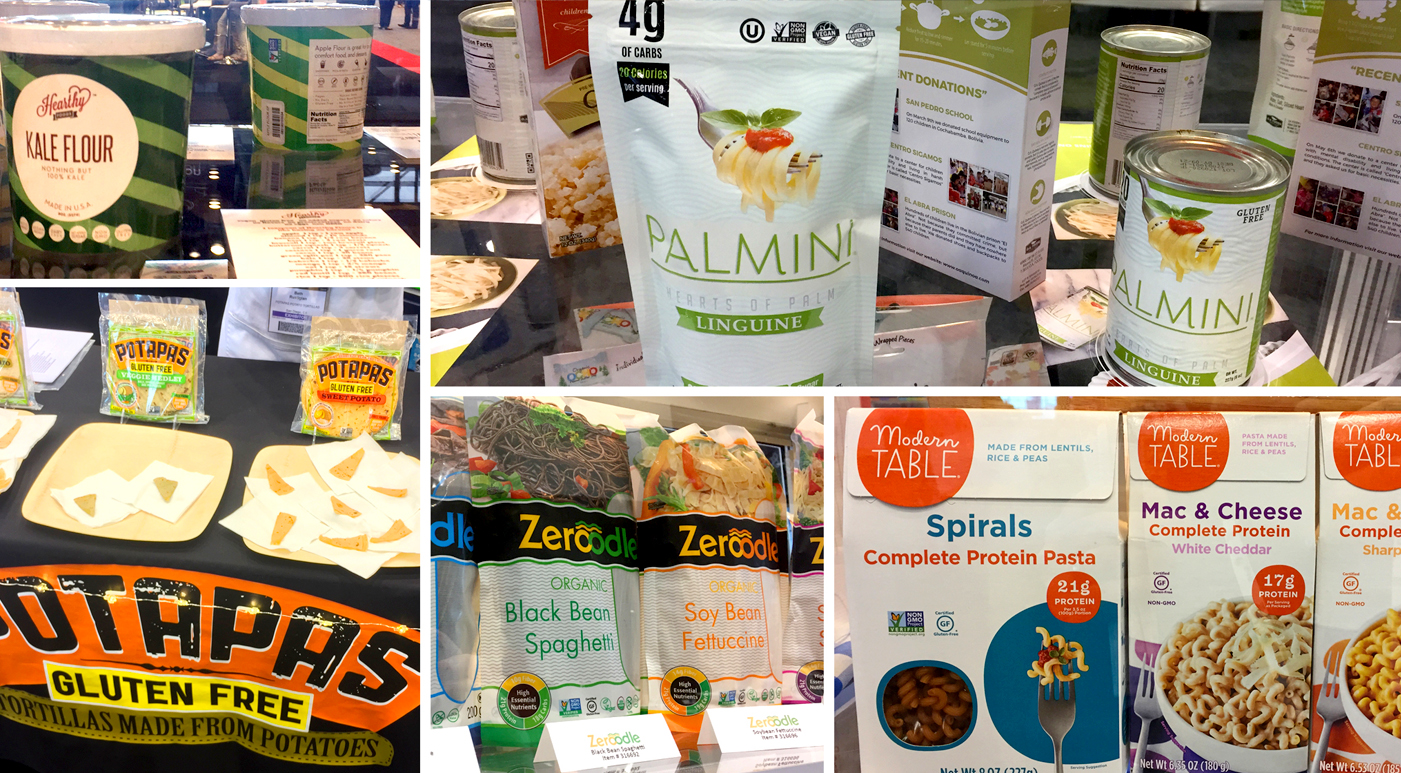 Not Your Father's Flour
This year it would seem that classic pasta, flour, and breads should be on high alert.  It seemed every row we ventured down, had a new twist or take on this once ubiquitous staple.  Modern Table married two of our trends by taking Lentils as the key ingredient for their line of pasta dishes.  The Mac and Cheese was especially delicious for any parent trying to smuggle some healthy options into their child's diet.  Zeroodle showcased a wide range of pastas made from just about everything you could imagine: Edamame, Soy bean, and black bean to name a few.  Meanwhile, Palmini shared a deliciously healthy Hearts of Palm based pasta.  Additionally we saw potato tortillas from Potapas while Hearthy Foods replaced your classic flour with several healthier options like Kale, Apple, and Split Pea.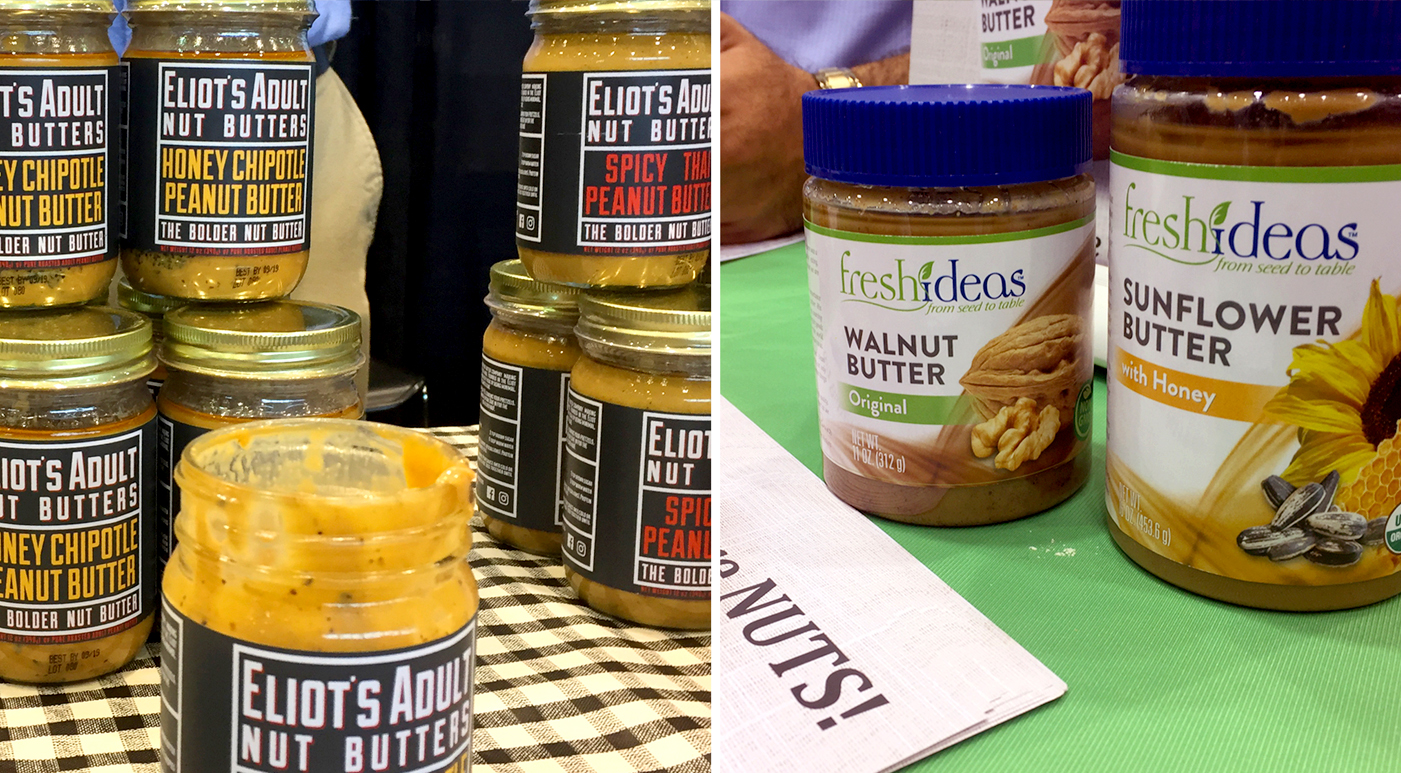 Butter-Ing Up The Season
It's not just breads and pastas getting a makeover, this year we saw several new takes on traditional Peanut Butter and spreads.  FreshIdeas let us try what might be the best sunflower butter we've ever had while Eliot's Adult Nut Butters proves that a classic PB&J is no longer a kids game with several options for adult tastes (the Spicy Thai had just the right amount of heat)!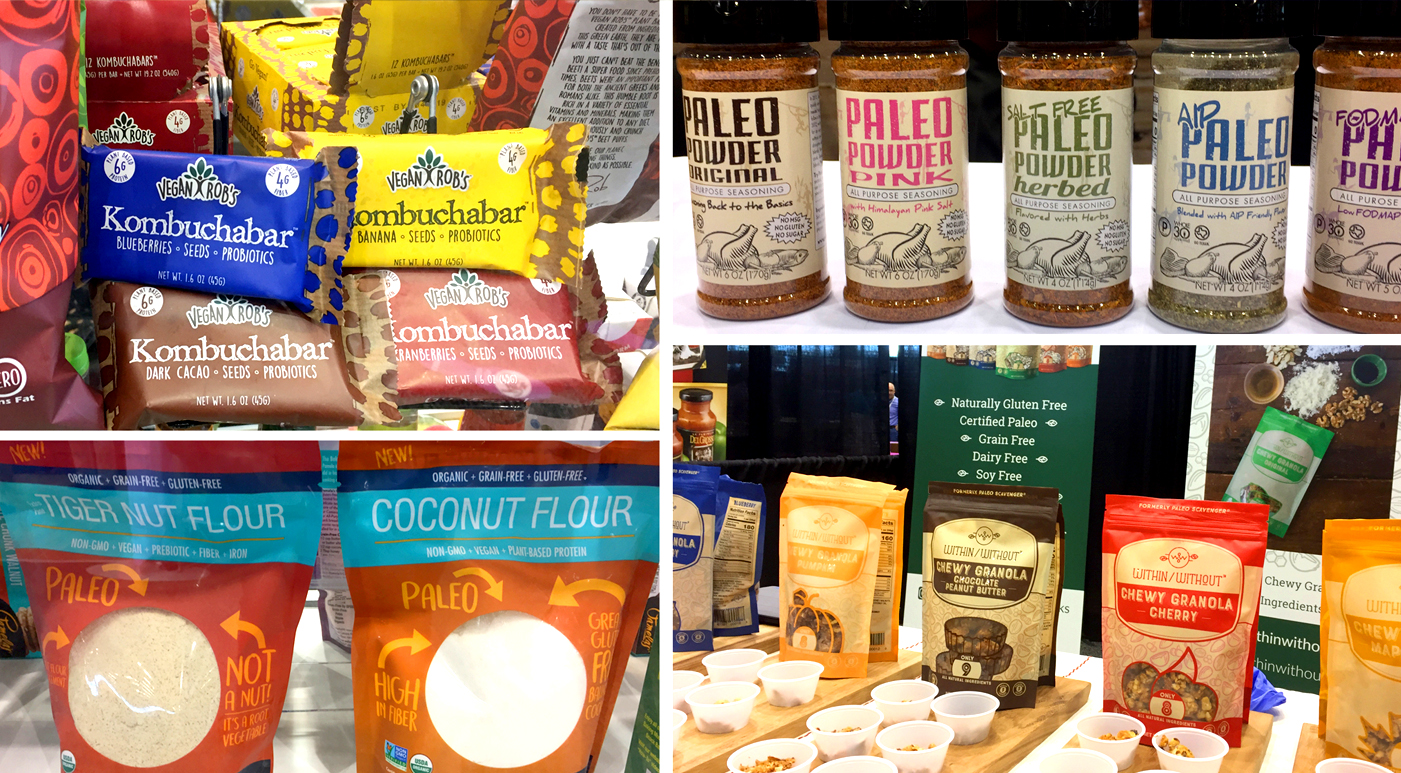 More Options For Alternative Diets
We loved to see more and more options for Vegan and Paleo diets.  KeHE did not disappoint with new and flavorful innovations on display.  Vegan Rob's took vegan snacking to a bold and exciting level with new Kombuchabars.  For Paleo dieters, Within/Without has you covered with some amazing flavors that rival any granola on the market.  Meanwhile, Paelo Powder gives food a healthy and welcome kick, punch, and bite with an amazing array of spices for every occasion.
We were beyond excited for the opportunity to meet the great folks leading the future of food, and it did not disappoint.  Not only were the products amazing and game-changing, the passion and purpose behind the brands were unparalleled.  Thanks to KeHE for providing retailers and consumers what will be some of the most discussed brands and products in the coming year.