Effectively using co-branding to build brand awareness
Barbie has overtaken every part of our lives during the past couple of weeks. As consumers, we're seeing endless Barbie commercials, social posts and news articles. Parents/carers are seeing Barbie themed parties and enough new Barbie toy iterations to fill the attic, basement and garage a full-sized Dream House. And us, as a creative design agency, we're seeing Pantone 219-C online, in-store, in the foods people eat and on the clothes they wear. In fact, the movie's marketing budget (reported at $150mil) exceeds the film's production budget. And there's well over 100 official Barbie co-branding partnerships, not to mention all the brands unofficially piggybacking on Barbie with pink versions of their products.
Co-branding with Barbie is big business, and it's also good for business. When done right, leveraging another brand to build your own is a great way to grab attention and attract new customers. By the start of its opening weekend, the hashtag Barbie had been used 14.1 million times on Instagram and had 50.5 billion views on TikTok.
When done right, a co-branding campaign is a win-win for both brands, allowing each partner to tap into the other's customer base and enjoy a halo effect by associating with a well-established and/or well-loved brand.
So, as a brand, how can you use co-branding to build your brand and what can we learn from Barbie?
Like any good marketing campaign, the key to a successful co-branding partnership is a smart strategy.
Here are five key areas to focus on when creating your co-branding campaign.
1. Know the Customer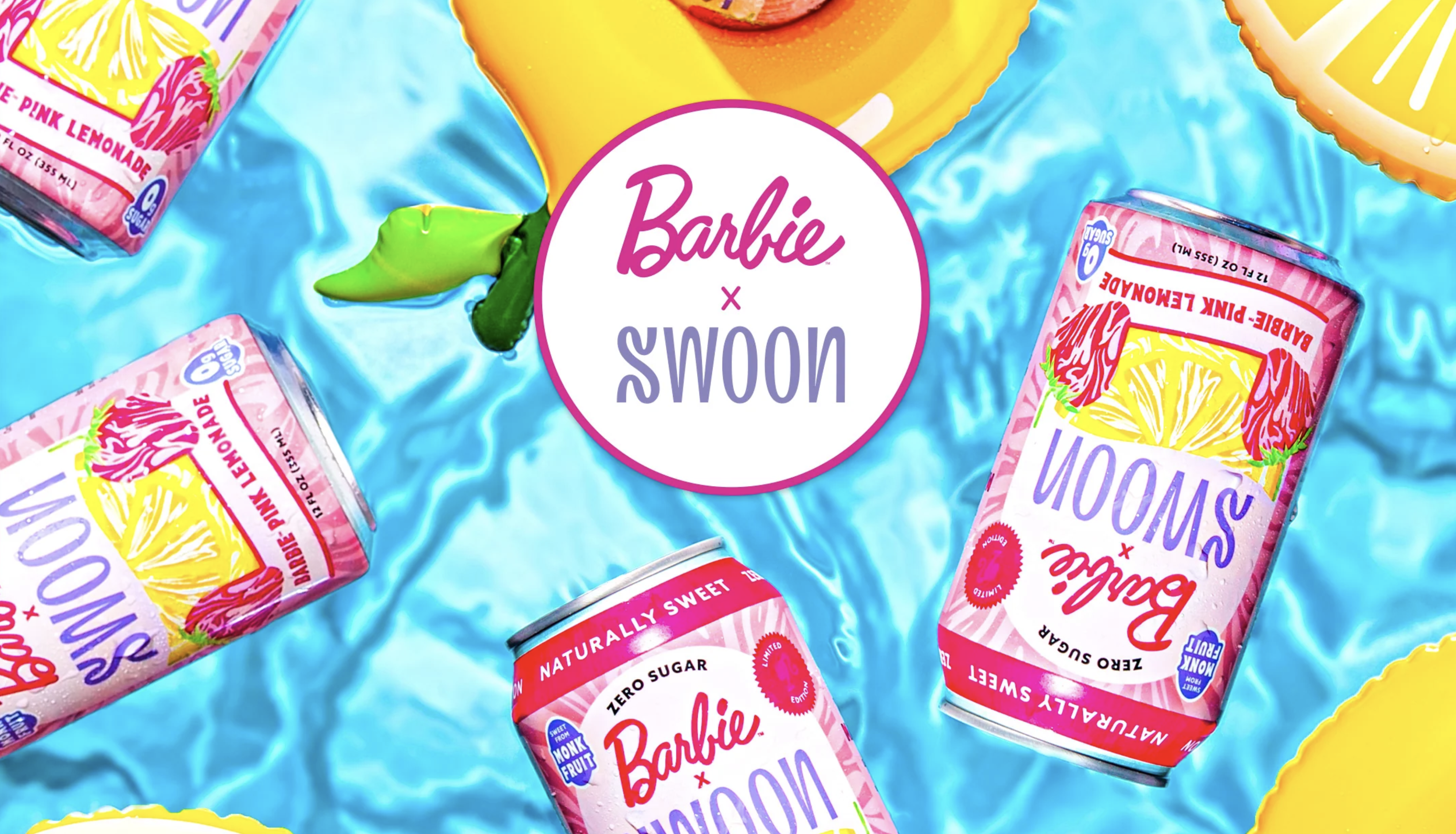 A successful brand is built around the customer, and the same goes for a successful co-branding campaign. For the Barbie brand blitz, Swoon, a zero-sugar beverage company, has created a pink lemonade flavored with monk fruit. Swoon is also donating 10% of all net sales to the Barbie Dream Gap project, which provides resources, curriculum, skills development and leadership opportunities to girls between the ages of 5 and 10 across the globe. A sweet pink drink with no calories is perfect for Barbie fans, and the charitable component is an added layer of authenticity.
2. Find Common Ground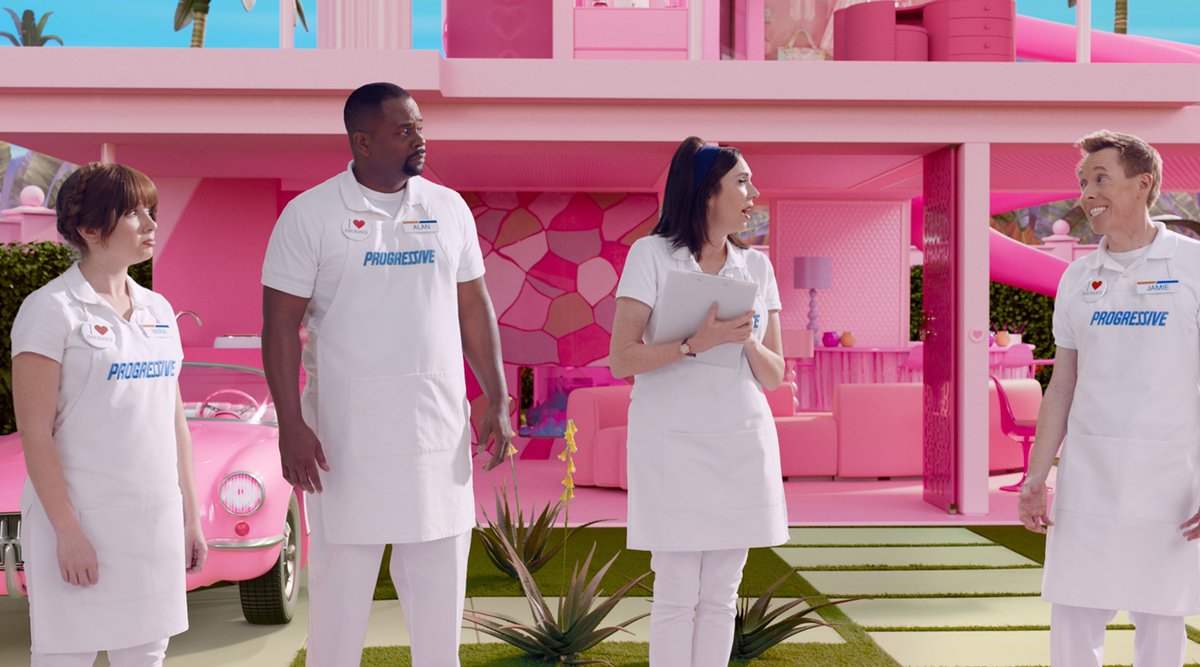 Some brands just don't go together – for example, we wouldn't recommend a Barbie campaign to our cordless outdoor equipment manufacturer client. However, you can find some clever bridges between two brands. For example, Progressive Insurance is running a popular ad that features bundling insurance for Barbie's Dream House and Dream Car. So not only is it a creative way to promote Progressive's services, there is also a nice synergy between Progressive's irreverent brand and the tone of the new Barbie movie.
3. Preserve Your Brand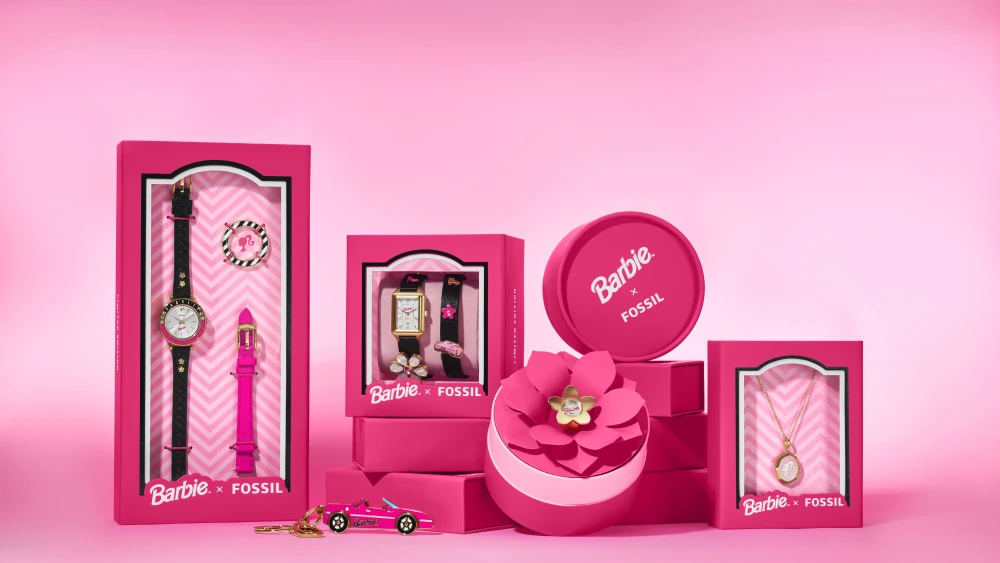 It's easy to get caught up in the "Barbiecore" chaos and turn everything bright pink. But a smart brand will find strategic ways to co-brand without losing its true brand identity. Fossil has come out with a Barbie themed collection of its luxe leather goods and watches. Each piece has subtle Barbie references, keeping the elevated Fossil brand intact, as well as making sure you can keep using your purchase well after the Barbie frenzy fades away.
4. Sell An Experience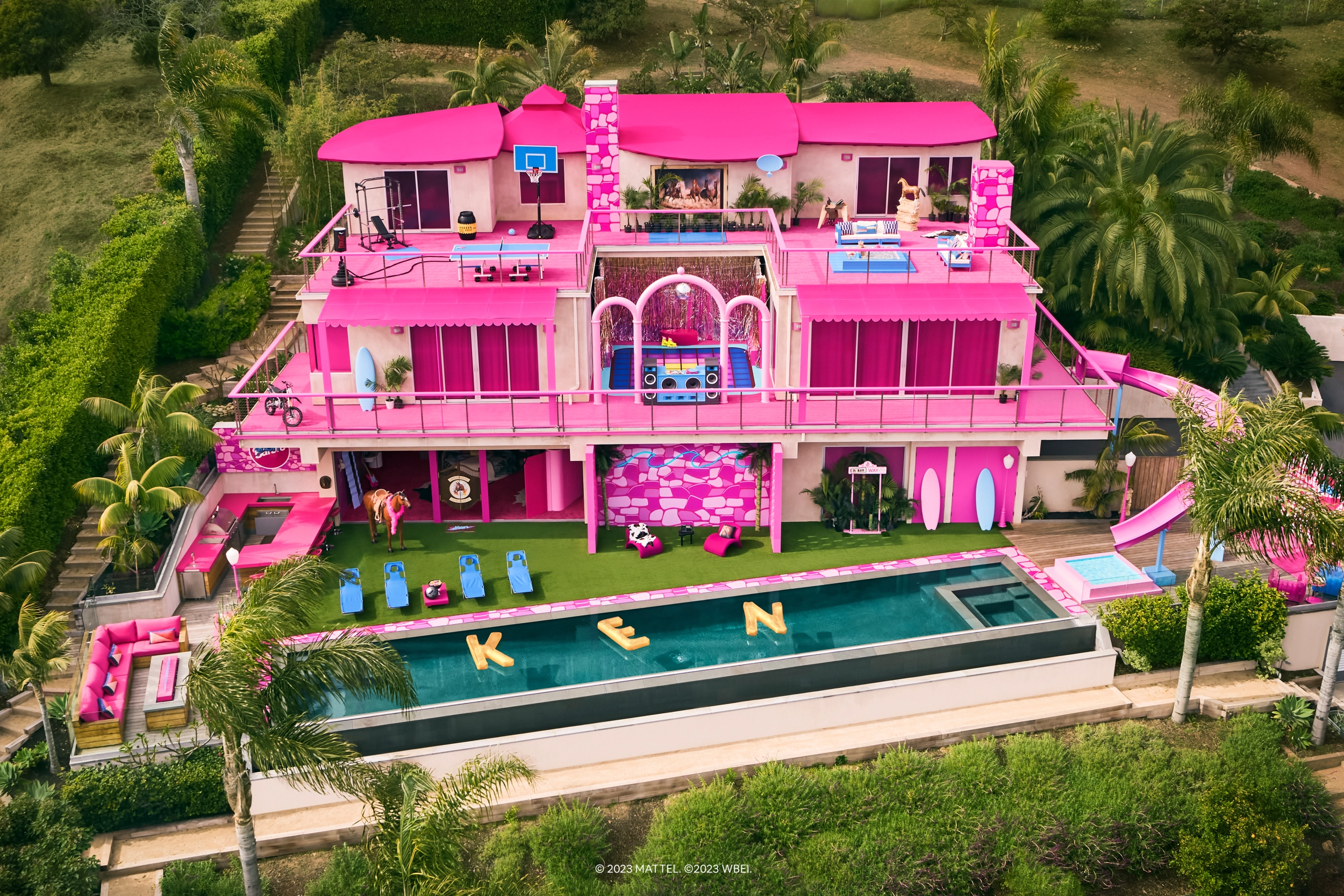 The Barbie moviemakers have said their goal was to get everyone playing with Barbie – and they don't just mean the doll – but monetizing the iconic brand beyond the toy aisle. So rather than engaging with a Barbie doll, it's about having customers engage in a Barbie experience. Airbnb is giving away free stays at Barbie's Malibu Dreamhouse, the all-pink mansion is hosted by Ken and looks like the iconic Barbie playset come to life, complete with panoramic views of the beach. On a smaller scale, brands are offering clothing, makeup and accessories to create a real-life barbie experience.
5. Grow Your Audience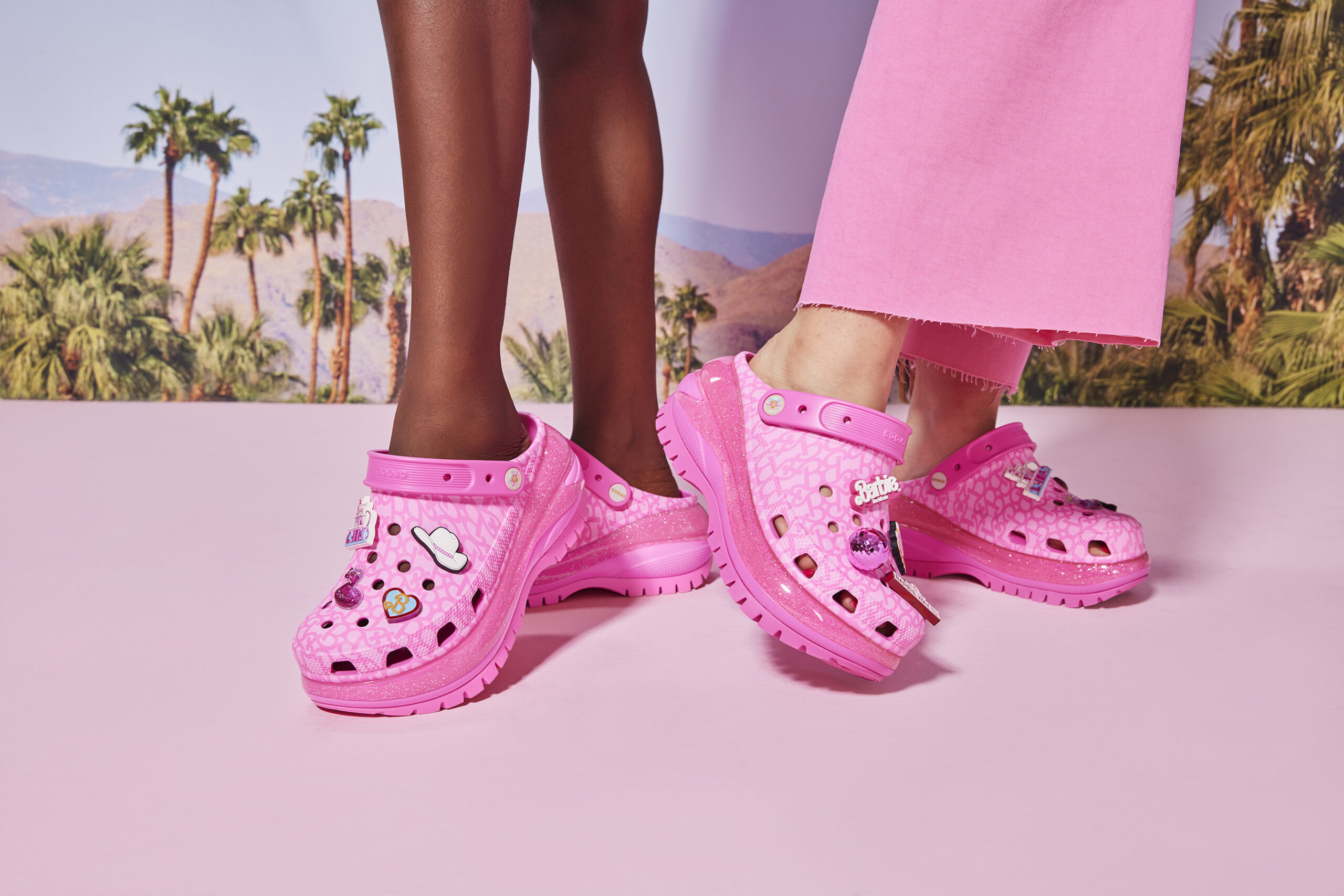 Barbie's marketing has shown that if you want to go big, you need to widen your target audience beyond your core fans. Barbie obviously resonates with children, in particular girls but the movie and its marketing is reaching audiences across generations, from Gen Z to "Glam-mas" who grew up playing with Barbie's or just love the friendly familiarity of the brand. Crocs footwear has come out with Barbie themed clogs and sandals, plus they have a wide array of Barbie-esque options to appeal to customers of any age.
Whether you're looking to do a big marketing blitz, or you want a cost-effective way to cash-in on a trend that everyone's talking about, a co-branding initiative can be a great way to build your brand. If you focus on the audience, stay true to your brand, and create an experience that attracts a wide range of new customers, you can create something that's buzzworthy and that will boost your bottom line. Based on Barbie's record box office this past weekend, one thing is clear – all that pink we're seeing is adding up to a lot of green for the moviemakers and the marketers.
CONTRAST is a Chicago-based brand design agency that believes big ideas come from small, highly specialized teams. Our team knows the brands that get the most attention are the ones that pay full attention to customer needs.
We draw from our 30+ years of combined expertise to develop distinctive strategic brand design, from messaging and identity, to packaging and point-of-sale, to online and in-store activation, and beyond.
We will work closely with your team to develop breakthrough creative that defines, differentiates, and drives meaningful results for your business. To learn more and book a meeting, contact us on info@thebrandcontrast.com