Semiotics, Scent and Storytelling in Air Care and Beyond
If you've ever walked past a stranger wearing an ex-lover's perfume, you know that scent is our most powerful sense. The merest hint of something familiar can trigger a range of memories, stretching as far back as childhood. The reason for this is simple: there's a direct, scientifically-proven link in our brains between memory and fragrance. It's believed that an astonishing 75% of the emotions we generate on a daily basis are affected by smell, and, because of this, we are over 100 times more likely to remember something we smell over something we see, hear or touch. When it comes to imprinting on our memory, scent sticks around.
Because of this powerful connection, scent branding has gained traction as a way to differentiate brands emotionally and memorably in a time where it's becoming increasingly difficult to stand out in a crowded market. Park Hyatt was one of the first hotels to drive a scent strategy and its trademark scent can now be found in over 300 hotels across the U.S. The Barclays Center in N.Y.C. famously pumps its own signature scent— designed to function like "mood music for your nose"—through air vents throughout the venue. And CPG brands across a multitude of categories are sniffing out new ways to deliver a 360 sensory experience to make a more powerful— and lasting— impression.
As the world continues to become more attune to scent and its impact and meaning in our lives, personal fragrance has evolved to become an ever more important driver of cultural conversation, capturing the current climate in olfactory form. Scented candles— which now serve as a bridge between beauty and home care— are keeping pace with these evolutions. Yet despite the rich storytelling happening in the world of scent, there are still huge untapped opportunities in home, laundry and car care. We compare and contrast fragrance-forward consumer goods categories to sniff out some key themes and opportunities.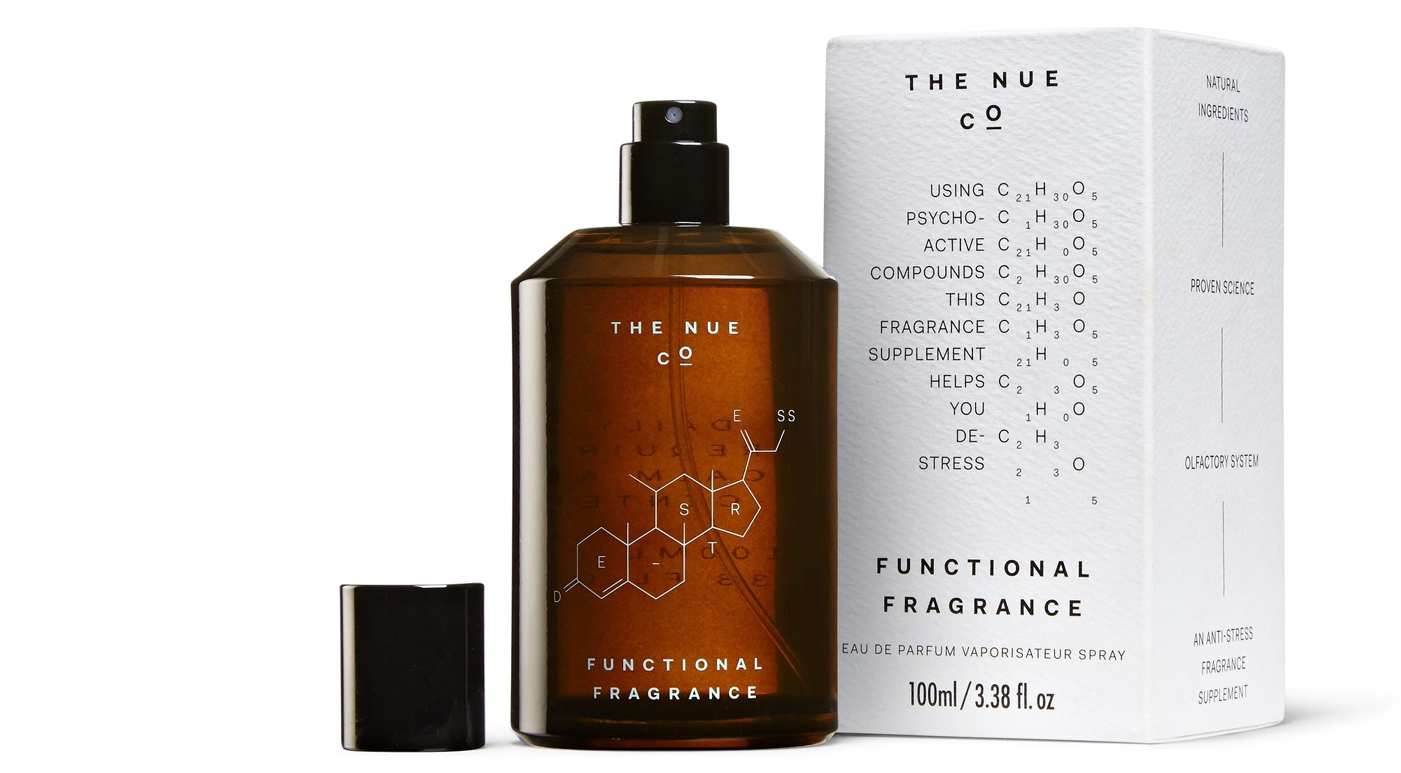 Personal Fragrance: Inclusivity & Functionality
Forget his or hers. Genderless scent— an idea started by CK One in the 90s— is set to redefine the fragrance industry in 2020. And yet, in the 25 years since CK One's revolutionary launch, no other brand has come close to achieving the same kind of inclusiveness at a mainstream level (Le Labo's ubiquitous and prohibitively pricey Santal 33 might just be the exception). Fragrances, by and large, have been bifurcated, catering to a specific gender— particularly since the turn of the millennium, when fruity florals returned to dominate the scent scene.
But an increasing number of brands are successfully creating brands and scents that appeal to all. Atelier Cologne's entire range is branded with simple colorblock labels and created to appeal to both men and women. Atelier's creator, Sylvie Gantar, took inspiration from wine when designing her range: "All wine bottles look the same— there isn't a wine for women and a wine for men. Why should it be any different for perfume? It's all about breaking down preconceived notions about which scents are 'female' and which are 'male'."
We're seeing more emphasis on gender fluidity in personal fragrance than ever, especially in light of our increasing awareness around the spectrum of gender identities. The rise of niche perfumery is helping to break down gendered olfactory codes, with ambiguous fragrances such as Escentric Molecules' 01 and Non Gender Specific's Flooid, while driving legacy brands to bring more gender-neutral fragrances to market.
At the same time, we're seeing a notable uptick of interest in functional scents. In 2019, vitamin company The Nue Co. released its Functional Fragrance, which claims to be an "anti-stress supplement delivered in the form of a unisex fragrance and developed using data insight and research into the connection between cognitive function and the olfactory system."
As personal fragrance continues to expand in interesting ways, expect to see scents that claim to 'biohack' our brains and bodies to work better, while embracing inclusivity.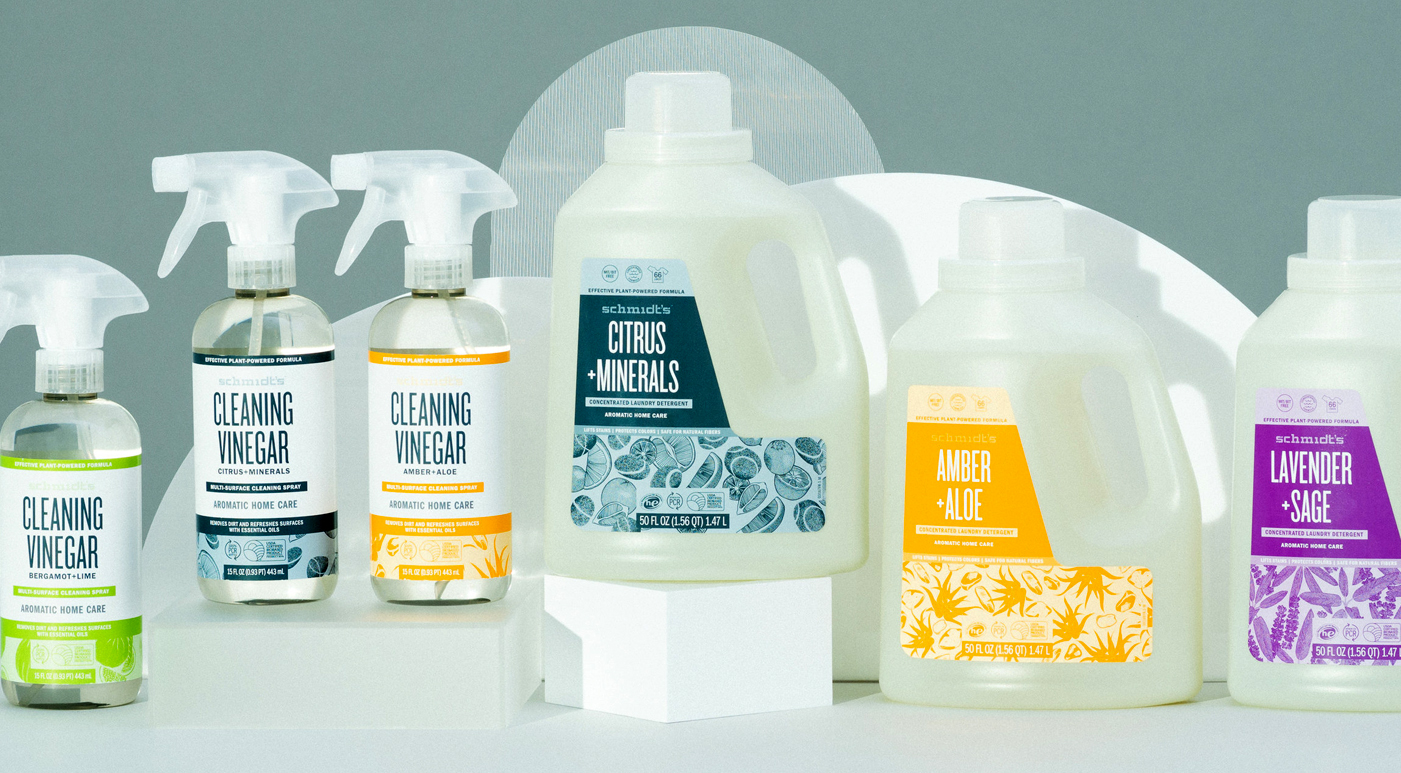 Laundry & Home Care: Tradition & Identity
Despite evolutions in personal fragrance, laundry detergent and home care scents are still in need of a refresh. Interesting things are happening when it comes to improving scent longevity (see Snuggle's Scentables, which claims to imbue a fresh scent for 100 days) but household brands continue to be rooted in a tradition of 'clean' (a smell that is inherently synonymous with Tide) and floral scents, with a focus on appealing to women. But 67% of men now do their own laundry— a figure that's grown by 23% since 2013. It's time for the laundry industry to catch-up to the current scent climate. Herbal detergents— such as Mrs Meyers' Basil and Lemon Verbana— and those that draw on a sense of nostalgia and place are a way-in to greater inclusivity.
Meanwhile, home care scents are experiencing a slow burn in the wake of the scented candle and personal care boom. Schmit's made its name in deodorant before recently extending to plant-based, naturally fragranced home care. Its home fragrances mirror its personal care line (e.g. Lavender & Sage, Amber & Aloe), thereby creating a stronger connection between our homes and ourselves— a 'scent thread' that becomes our olfactory identity, at home and away.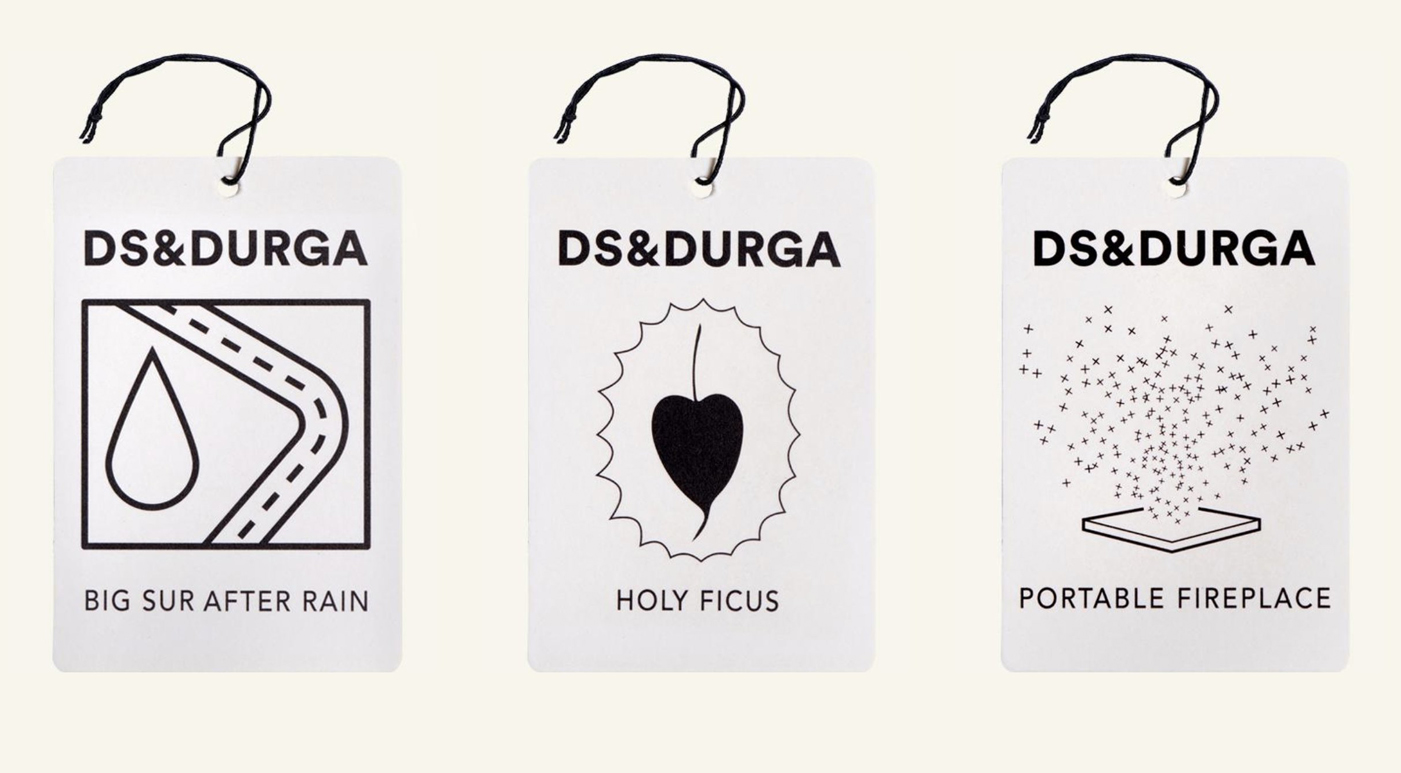 Auto Care: Novelty vs. Nuance
The days of the Little Tree freshener swinging from your rearview mirror, deploying a cloying scent in its wake are numbered. Yet we're still seeing an abundance of highly gendered ("Leather," "Steel," Strength" and novelty scents that are devoid of nuance and character. It's little wonder that we've seen niche personal/home fragrance brands such as Diptyque and D.S. & Durga branch into the automotive space with scents like 'Big Sur After the Rain' and 'Portable Fireplace'. As consumers' understanding and appreciation of scent continues to grow, expect car rides to get a whole lot more interesting as bigger brands cotton on.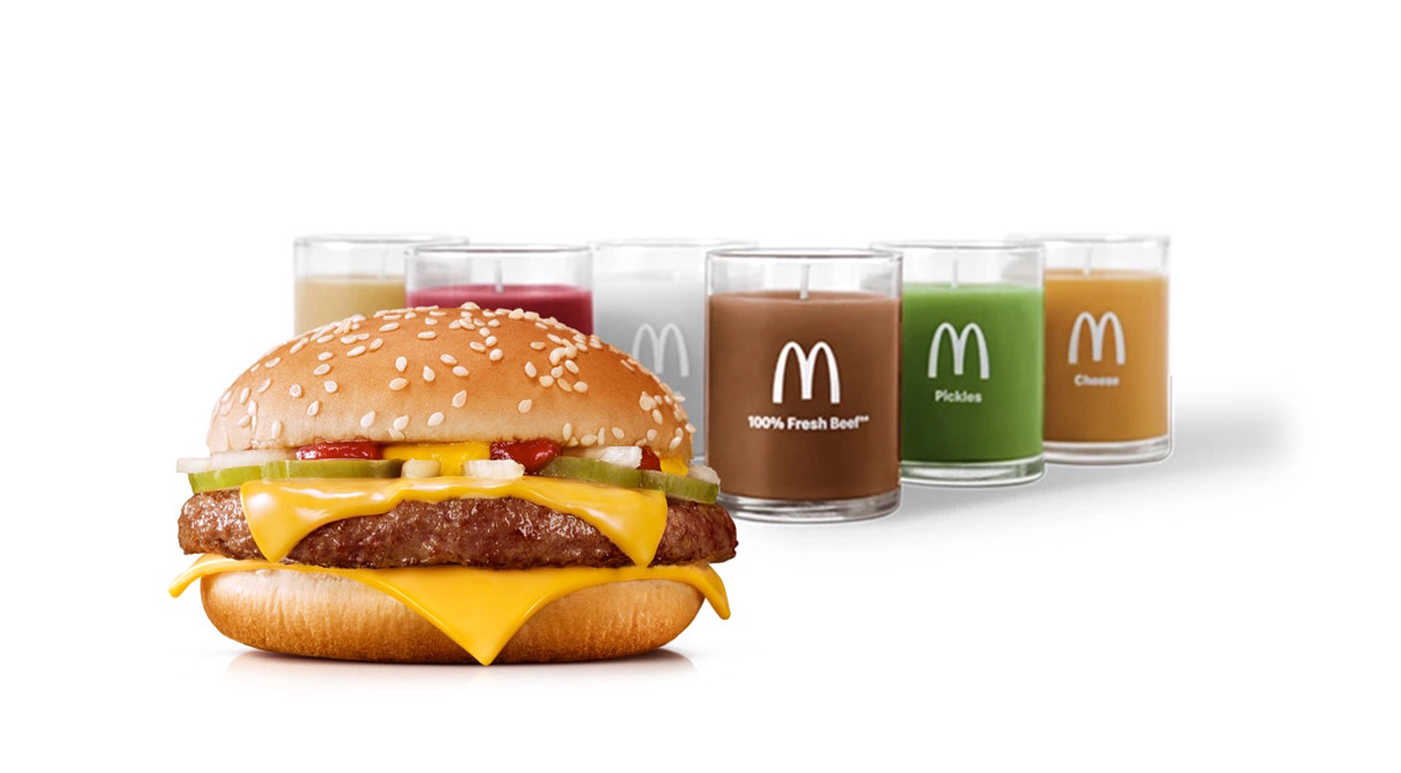 Air Care: Memory & Sensory Experience
When it comes to exploring the connections between scent and memory, candles are lighting the way. We love Homesick's scents, which are categorized by state, city, and even memory ('Grandma's Kitchen'; 'Summer Camp'). Meanwhile, Otherland leans hard into nostalgia—not just through scent, but a tight tie to semiotics and storytelling. It's 'Carefree 90s' collection offers "a walk down memory lane…back when the internet was new, and your lips were Smackered." The company claims to see a 78% higher purchase rate when using memory-specific storytelling vs. materials with the scent ingredient only.
Meanwhile, other brands are pushing fragrance as a vehicle for quirkiness and subversion. The Stinky Candle Co.'s line includes 'Rotting Flesh' and 'Body Odor' scents and McDonald's just released a Quarter Pounder Pack, with each scented candle in the set of six replicating a different Quarter Pounder's ingredient.
Home care also offers the opportunity to actively remove scent (such as the smell of cooking…or teenager's bedrooms). Traditionally achieved using vinegar, charcoal, baking soda, odor absorbers and neutralizers are now being offered by an increasing number of brands beyond the O.G., Fabreeze. Check out the plant-based offerings by Fresh Wave and PureAyre.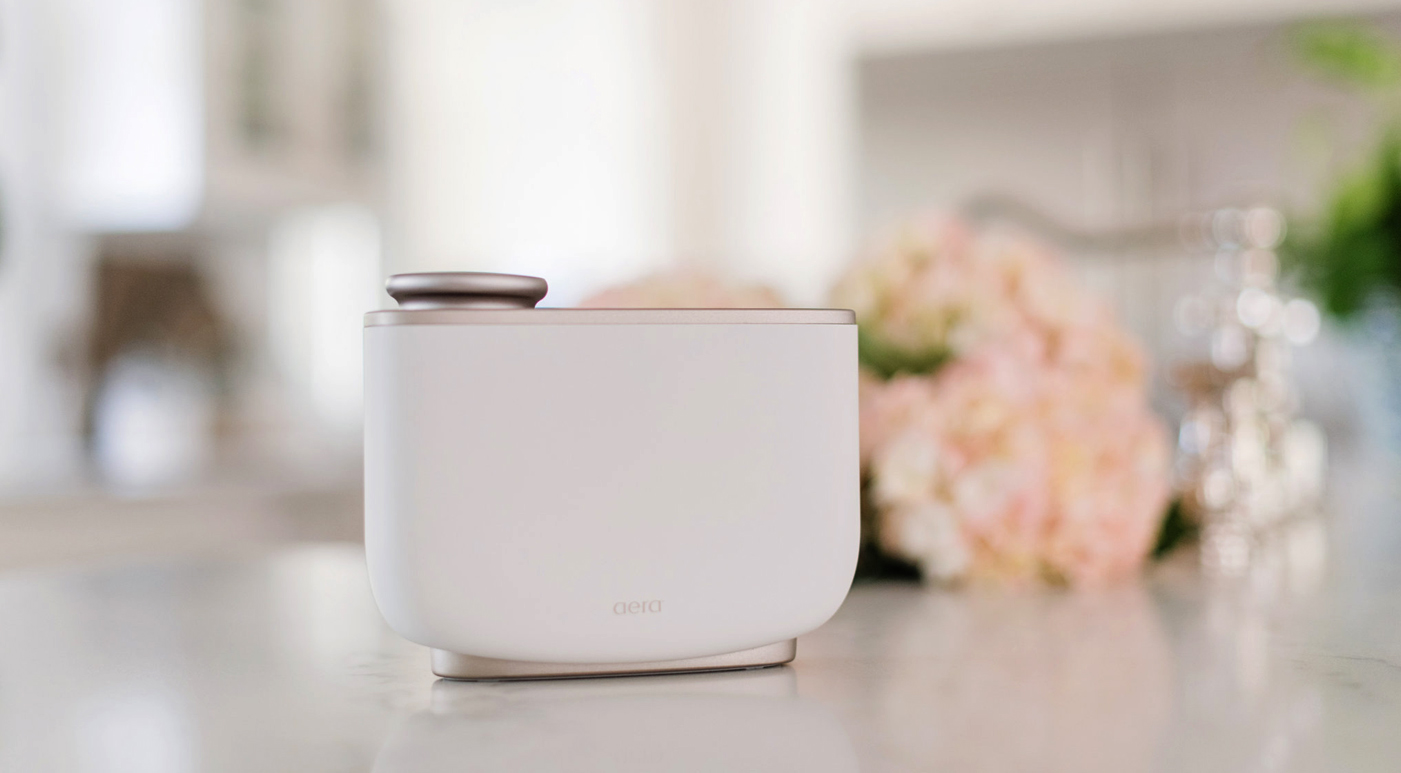 Scent Snapshot: Trends to watch in 2020
Scent as Sound: Aera is reframing scent as sound: "play fragrance like you play music"; "surround-scent technology". Changing our behavior around how we use and think about home fragrance.
In Search of Lost Time: Technology is making it increasingly more possible to smell the past. Historians, scientists, and perfumers are beginning to treat smells as historical artifacts and argue that it's time to delve into our olfactory past and capture scents for posterity. Their efforts have already made it possible to smell fragrances worn a century ago, to re-create the smell of a rare flower even if it goes extinct, and to better understand the smells that ancient cultures appreciated or detested.
Scent-sitive to Everyone: Olfactory experiences that aren't either 'pretty and pink' or 'musky and male' are everywhere (See Abercrombie & Fitch, which ditched the manly smell of Fierce in their stores and replaced it with one of their new gender-neutral fragrances). Unisex scents will continue to challenge gender norms as well as our expectations of personal fragrance.
Sniffable Memories: Layered, evolving, slow-release fragrance notes create an ever-evolving scent experience that taps into the nuances of memory in a more realistic and deeper way. Air Wick's LifeScents were the first constantly changing fragrances (such as 'Mum's Baking', that create a "true-to-life" experience in your home. Expect to see more iterations of this technology in 2020.
Digitization of Scent: The next fragrance frontier is at your fingertips. Israeli brand NanoScent is developing technology that enables a smartphone to identify and analyze scents and create a scent profile to only help you choose the best perfumes and household scents for you.
Opportunities for Air Care:
Due to the global Coronavirus pandemic, more people than ever are working from home, seeking ways to calm their nerves and keep them feeling productive and positive. The home air care, laundry and auto categories have a significant opportunity to tap into the emotional/functional benefits and purpose-forward branding led by personal fragrance and scented candles. This is the time to explore scents that reassure and inspire. That reflect our sense of identity. That leverage nostalgia in new, fresh ways through scent, semiotics, and storytelling. We must consider how scent is analogous to other mechanisms we use to add 'invisible' color and texture to our lives during hard times, much like we do with music. How might we encourage people to integrate scent into their lives in new, exciting, and effective ways?
The exploration of scent and the power of our sense of smell in wellness is in its infancy— but it's coming, fast. As the year unfolds, we can expect the neuroscience of scent to become more pervasive in everything we do, and aromas will be used in ways we would never have dreamed of, as our personal spaces are no longer just home. For the foreseeable future they are our offices, our children's schools, our gyms, our places of worship, our sole social hub. Life is currently anchored in our homes more than ever. How can we use the power of scent for its greatest good?